DigigitalMust and Kidzania Case
We talk about how to increase ticket sales to a children's educational and game park by 3 times through targeted advertising.
Kidzania is a network of children's educational and game parks, popular all over the world, where you can get acquainted with more than 100 professions in a playful way: from a firefighter to a perfumer. One of these centers is located in the Aviapark shopping center in Moscow.
Project Features
The target audience of the project is children, but the decision of buying tickets in most cases is made by adults: parents or givers who buy a visit to the park as a gift.
Tasks
Increase ticket sales via the Internet;
Reduce CPL (cost per lead).
Period: May 2019 – March 2020
Tools: contextual advertising (search and YAN), targeted advertising on Facebook, Instagram and Vkontakte, and media advertising on YouTube.
Solution
1. Audit of contextual advertising campaigns
We've analyzed the current contextual campaigns and found many mistakes. Among them:
Suboptimal use of budget. Because of this, conversion campaigns were quickly disabled. And campaigns that didn't generate clicks or sales stayed in the exposure zone and resulted in negative profitability.
The funds invested in contextual advertising brought minimal sales, only two to 10 conversions per month.
Campaigns were not optimized. They were launched and sent on a free voyage. There were no budget and bid adjustments, no bug fixes, no irrelevant ads turned off.
Campaigns are not optimized. They were launched and set free-floating. There were no budget and rates adjustments, no bug fixes, no irrelevant ads turned off.
The site was not monitored. The park's website was not tied to Yandex. Direct, and if there were technical problems, ads continued to appear, but it was impossible to buy tickets.
An additional counter was not installed in Yandex. Metrica. Due to the lack of synchronization of all ads with Yandex. Metrica, the statistics were collected incompletely.
2. Update campaign strategy in context
Query Clustering. We have adjusted ad groups so that they were shown continuously and for all queries there was a sufficient number of impressions. We also segmented the audience that was on the client's website and interacted with posts on social networks into the more smaller groups.
Additional negative keywords were worked out for which the ad was not shown.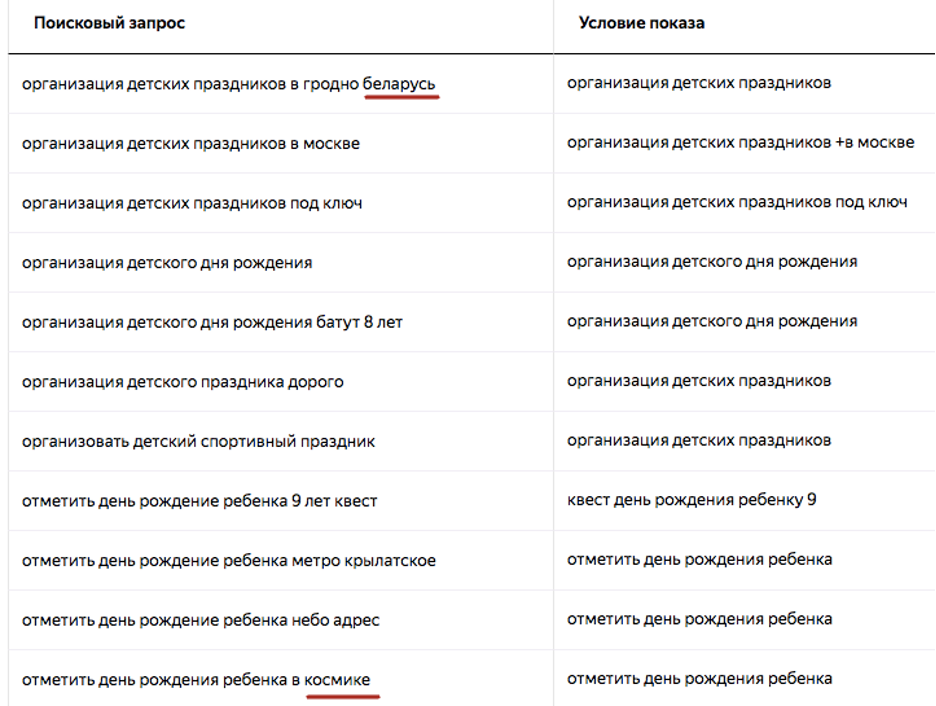 Adding widescreen ads and image banners. We used the maximum number of formats which helped to expand the audience.
Redistributing budgets and increasing rates on the clickable queries.

Ineffective thematic platforms were made from the campaign, where the budget was not spent.
Introduced an adjustment for regional indicators to manage rates depending on the area of Moscow and the nearest Moscow suburbs.
Added time targeting. The rates for impressions were reduced at night.

Added quick links to ad descriptions.
Formed different audiences from CRM on children's birthdays. And targeted to their parents.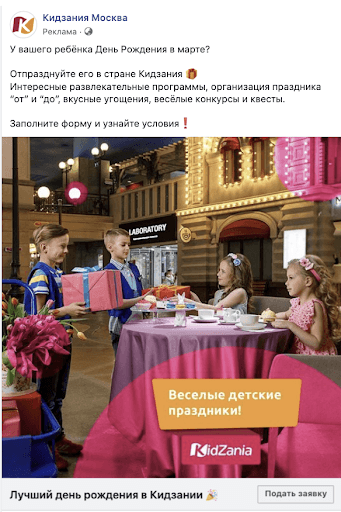 Separately, campaigns were carried out in the interests of "school", etc.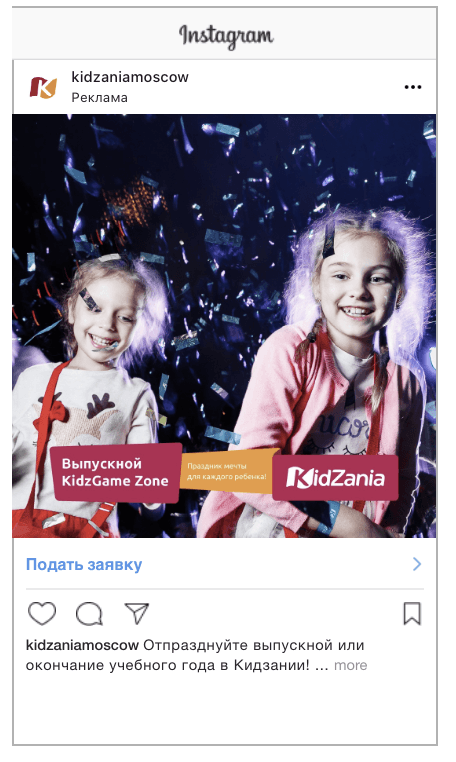 3. Preparation and launching of YouTube media campaigns and targeted advertising on Facebook, Instagram and Vkontakte

Results
Reduced the cost of a click by 2 times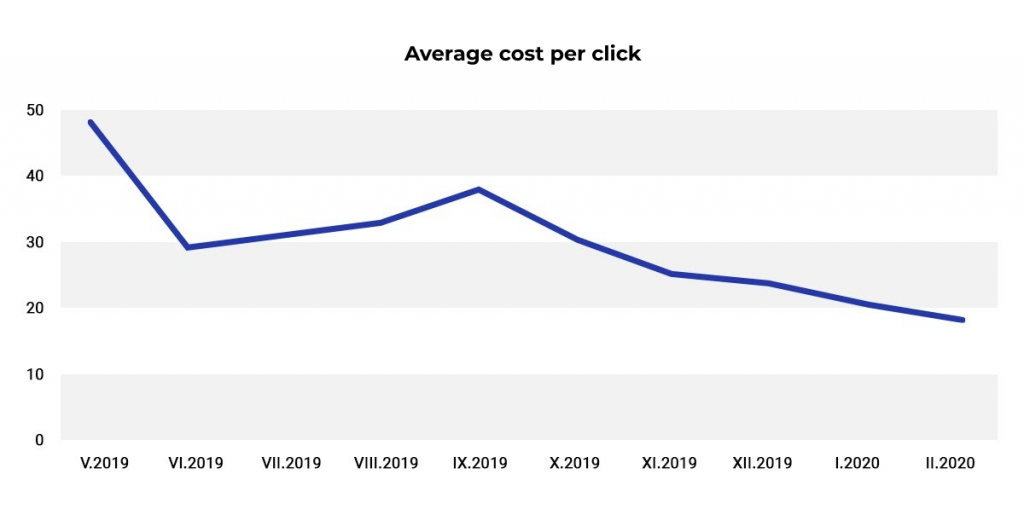 The profitability of the project increased by 3 times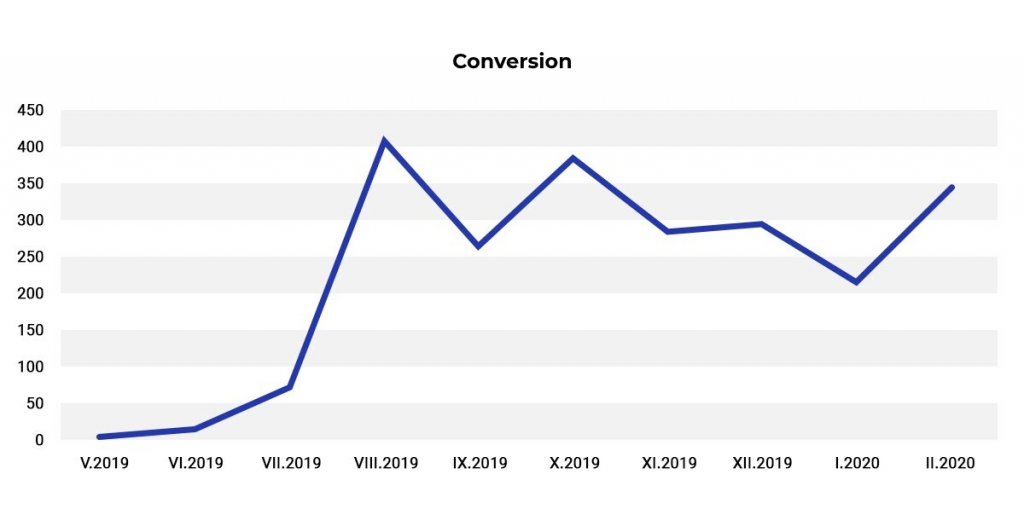 Project income increased by 3 times
DigitalMust is an agency focused on analytics, performance marketing, SEO and SMM. We propose changes, generate ideas for multiple business growth and set up personalized communications with clients.